The ultimate guide to the Republican Presidential candidate field, summarized via Game of Thrones
The Republican presidential candidate industry has, thankfully, stepped in to fill the entertainment gap left by the hiatus of Game of Thrones. What better way to satisfy our collective thirst for backstabbing, vengeful, lust-filled, gratuitous misogyny than watching these relics duke it out?
Playing the part of casting director for this show….
---
WALDER FREY
Dumb, crude and crass; most famous for a hoard of ugly daughters; marries the pretty one off before committing treason of the highest degree, stabbing a would-be ally –an honest and intrepid soul with moral convictions and determination to rule with a fair hand- straight in the back, making him the ridicule of the land; hasn't been around the last few seasons but a return is inevitable.
SARAH PALIN
---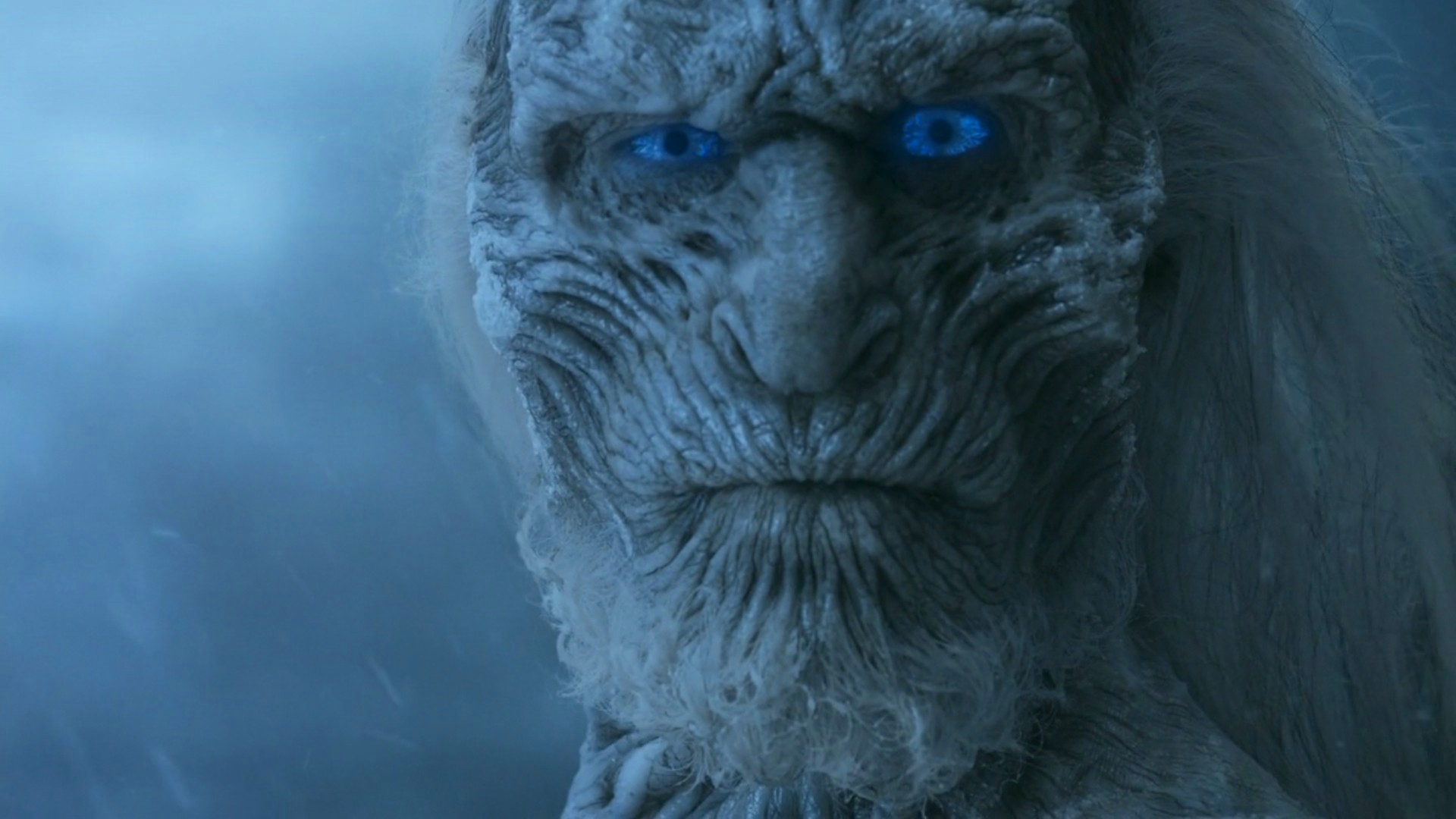 WHITE WALKERS
Mysterious sorcerers from frozen wastelands; able to raise an army of millions out of dismembered and brainless dead folks simply by raising his hand; willing to mercilessly lay waste to Westeros to pursue her own, unknown, and completely hidden agenda with absolutely no regard whatsoever to the carnage she will spread to the rest of us;
has really freaky eyes.
MICHELLE BACHMAN
SCOTT WALKER
*


---
STANNIS BARATHEON
Strongest claim to power is that he looks like the last guy; indignant; willing to burn his own brethren at the stake because a sexy red-head told him to; thinks he has the backing of an army, but they promptly desert him after witnessing how repugnant he is. Nevertheless forges ahead, only to be obliterated in the first battle by a much stronger –and crazier- foe. Actually killed by a blonde. Can't wait till he's gone.
BEN CARSON
---
THE HIGH SPARROW
Claiming to be a simple servant to God/a god/some gods, his only following is a cluster of zealots outside his enclave who fill his heads with illusions of righteous supremacy. Though secretly takes pleasure in judging others, he claims to just follow a higher calling. After a recent, but assuredly brief, victory over a foe, his name will be forever synonymous with excrement.
RICK SANTORUM
---
ROOSE BOLTON
Spineless, moral-less, backstabbing, double crossing; has no qualms aligning with repugnant factions thinking it makes him more powerful, but is ultimately short sighted; fathered a bastard son who delights in torture almost as much as he does. This really could be any of the Republican candidates, but his arrogant air of superiority in the face of overwhelming evidence to the contrary makes one really stand out.
TED CRUZ
---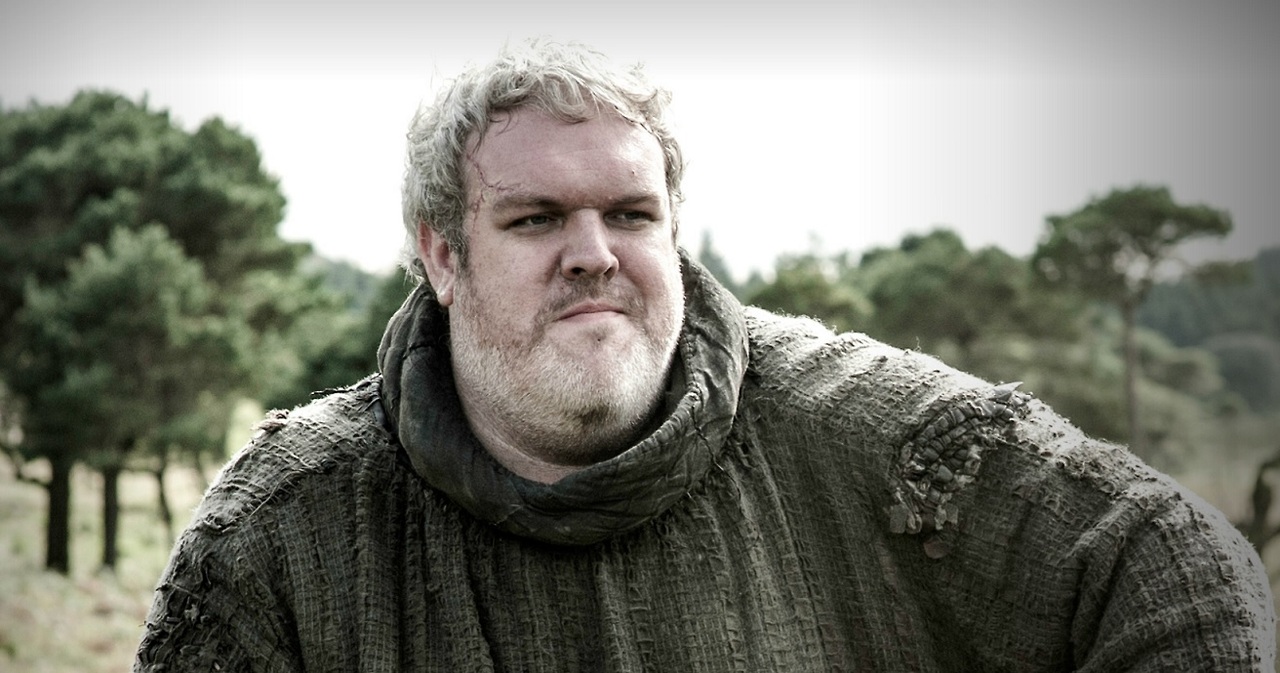 HODOR
Hulking giant with a limited vocabulary, utters only grunts that can be interpreted as "gubba", "guns", 'god', 'gold'; unable to think for himself, strictly follows others:
MIKE HUCKABEE
---
MARGAERY TYRELL
Mostly benevolent and popular; willing to fuck anyone for power; finding out that the asexual religious zealots can't be appeased with sexual favors, and is thrown into deep shit.
CHRIS CHRISTIE
---
BRONN
Isn't really isn't in it to win, just likes the fame, money, and chicks that the spotlight brings. Kinda fun, will be sad when his time comes.
RICK PERRY
---
JOFFREY BARATHEON
Buffoonish clown; spent years sitting next to the throne, fantasizing about when he'll be king, not caring that he's really hated or that other people want it more and are working harder to get there than he does; eventually downfall met with cries of joy around the world; delights in torturing women.
LINDSAY GRAHAM
---
PETYR BAELISH
He waited in the shadows for years, thinking seven steps ahead of everyone else and making quiet back room deals to consolidate power; isn't above the occasional murder or unholy alliance; runs whorehouses but doesn't actually have sex.
BOBBY JINDAL
---
BRAN STARK
One of the crazier characters, still has charisma, but his strategy is to wander into the winter wasteland and commune with some unearthly spirits, thinking it's going to give him supernatural powers. Has to rely on Hodor for everything. Not a good sign.
RAND PAUL
---
RICKON STARK
Who is this guy? Is he still in the show or even alive? Where has he been for the last few seasons? You think he'll make a comeback? Wouldn't be surprising if the next season, he wonders into Winterfell thinking it's home and is ruthlessly dismembered by the Boltons.
GEORGE PATAKI
---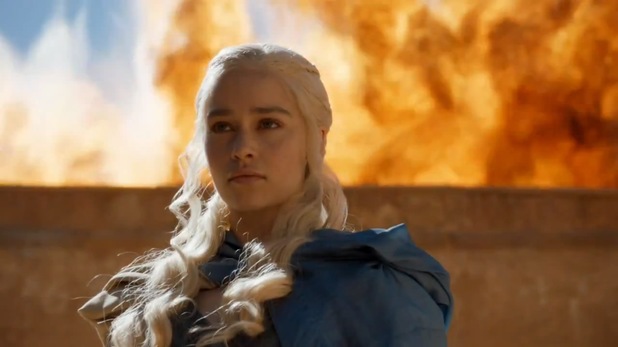 DAENERYS TARGARYEN
The last surviving member of a former family dynasty that has become hated across the land; self-exiled to a far-away land to quietly honed leadership skills, she thinks she can just waltz back to the motherland and seek her rightful spot on the throne and redeem her name.
JEB BUSH
---
CERSEI LANNISTER
Has everything one needs to successfully rule: opulent wealth, executive experience, a certifiably bat-shit crazy kid, and unrelentless lust for power; hasn't been through the ringer yet, and is about to get stripped naked and doused in feces while being paraded in front of the angry mobs who really hate her. She will exact her revenge with a mountainous, zombie henchmen, but it won't be enough to prevent her eventual demise:
CARLY FIORINA
---
THEON GREYJOY
Was a total asshole until he had his genitals severed and was psychologically pithed by an even bigger asshole; now is hobbling along for reasons unknown; we really can't wait until he's put out of his misery.
MARCO RUBIO
---
RAMSAY BOLTON
Sadistic and torturous henchman of the ruling party, he gained a reputation for mutilating his foes, torturing his captors, and hunting down ex-lovers with wild dogs; not really in it to win, but to just further his own self-interests, like promoting his casinos and reality TV shows.
DONALD TRUMP
---
And in the spirit of bipartisanship
---
SANSA STARK
Watched her beloved be beheaded by power-tripping egomaniacs who proceeded to drive the country into oblivion; was forced to sit on the sidelines and bide her time; whisked away from the resulting chaos and death, as staying in the capitol would have meant her demise. Now she's been married off to a disgustingly murderous villain and has no friends, save an obsessed lesbian fan with character issues of her own.
HILLARY CLINTON
---
TYRION LANNISTER
The most sensible guy in the lot, no one takes him seriously because his funny looks, excessive drunkenness, and whoremongering; came to power reluctantly despite his best interests to just get high with the hippie chicks of his far-off mountainous kingdom; ridiculed and alienated by the ruling elite, he's been repeatedly vindicated but nonetheless still ostracized; may actually have the best interest of the people of the land at heart, now, if only people would listen to him, we might be able to get out of this nightmare alive.
BERNIE SANDERS
---
HIZDAHR ZO LORAQ
Claimed to just want to bring fighting factions together and unite the people, was rewarded for his brown nosing by marrying the queen. Who knows what his real intentions were, as he was quickly killed by his own kind. Totally pronounciable name.
JIM WEBB
---
MYRCELLA BARATHEON
Poor little girl was shipped off to a garden of eden and raised as an entitled princess, thinking all she has to return to the capitol and she'll be crowned. We'll see how that works out for her.
LINCOLN CHAFEE
---
ARYA STARK
Started off as such a sweet kid, but years in hiding turned her into a ruthless assassin. Holds grudges, usually against people who deserve it. Now truly fucked up and only in it for revenge, which is sad cause she had so much promise.
MARTIN O'MALLEY